The Coronavirus, narrated by street artists all over the world
by Various Authors, 13 April 2020, English translation by Milena Rampoldi, ProMosaik. From Athens to Rio De Janeiro, street art telling the story of the health emergency Street art remains true to its vocation and is currently telling the world about the coronavirus emergency by presenting colourful or works in black and white, messages of hope or accusation, emotional or political tones. We have collected the most beautiful pictures for you.


Dublin
Niall Carson – PA Images
Getty Images
Street art in Dublin, created by the SUBSET collective, showing mask-wearing health workers.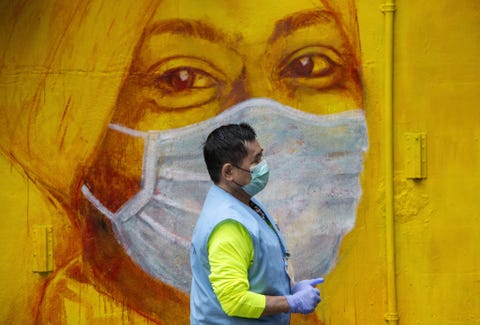 Anadolu Agency
Getty Images
A picture on a wall of the Soho district in Hong Kong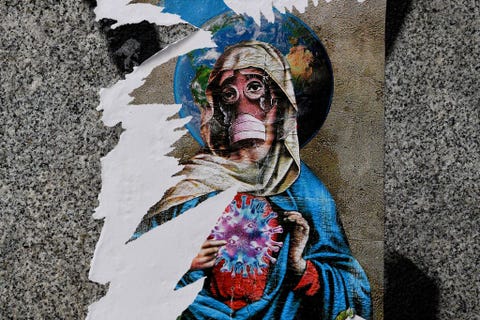 GABRIEL BOUYS
Getty Images
A street art work depicting the Virgin Mary wearing a mask and holding the Covid-19 in her hand, as shown on a wall in Madrid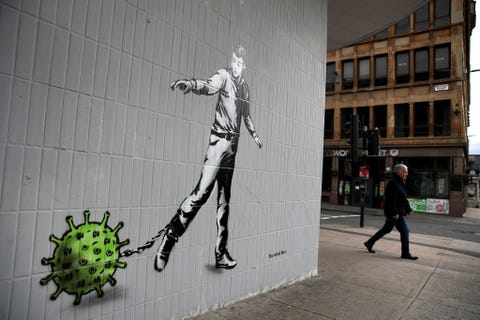 Andrew Milligan – PA Images
Getty Images
A work of the street artist Rebel Bear, shown on a wall of Bath Street in Glasgow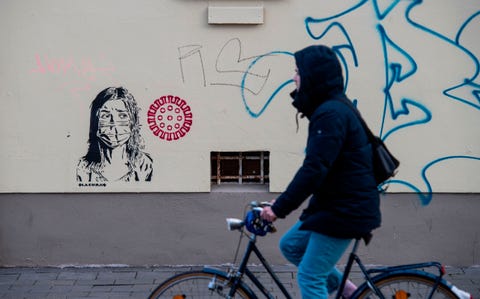 JOHN MACDOUGALL
Getty Images
A graffiti by street artist Lacuna depicting a woman wearing a mask. Next to her a stylised image of the SARS-CoV-2 virus in the Prenzlauer Berg neighbourhood in Berlin.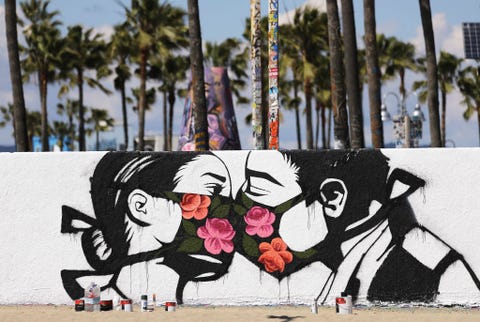 A work of the street artist Pony Wave, showing two people kissing and both wearing a mask, in Venice Beach, California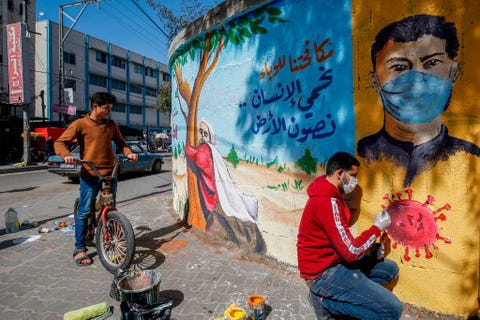 MOHAMMED ABED
Getty Images
A Palestinian artist is painting a murales entitled "If we fight the epidemic, we will protect people and save our planet" while being watched by a boy, Rafah, southern Gaza Strip.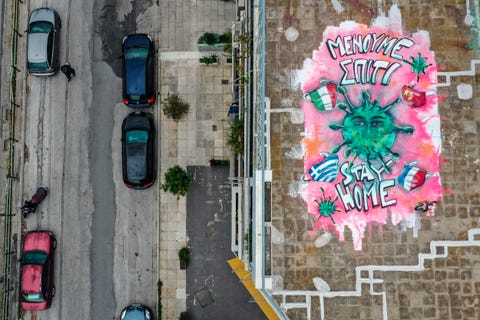 ARIS MESSINIS
Getty Images
SF, 16-year-old artist, painted a murales about the COVID-19 crisis on the roof of his house in Athens.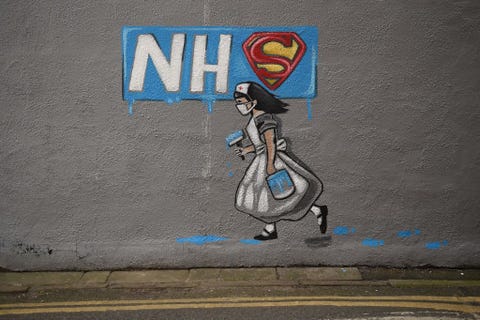 A graffiti depicting the Superman symbol and the logo of the British National Health Service (NHS) above a picture of a nurse, as shown on a wall in Pontefract, in Northern England.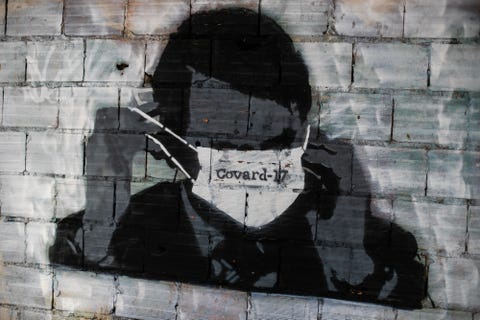 A graffiti depicting Brazilian President Jair Bolsonaro wearing a mask with the writing "Covard-17" (17 was Bolsonaro's candidate number in the Presidential election) , pictured on a wall in the Estacio district during the coronavirus (COVID-19) pandemia.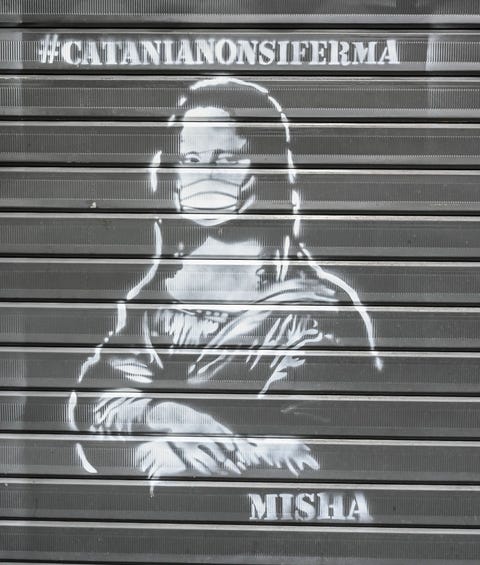 Fabrizio Villa
Getty Images
The Mona Lisa wearing a mask on the roller shutter of a newspaper kiosk in Catania with the hashtag #Cataniadoesn'tstop.